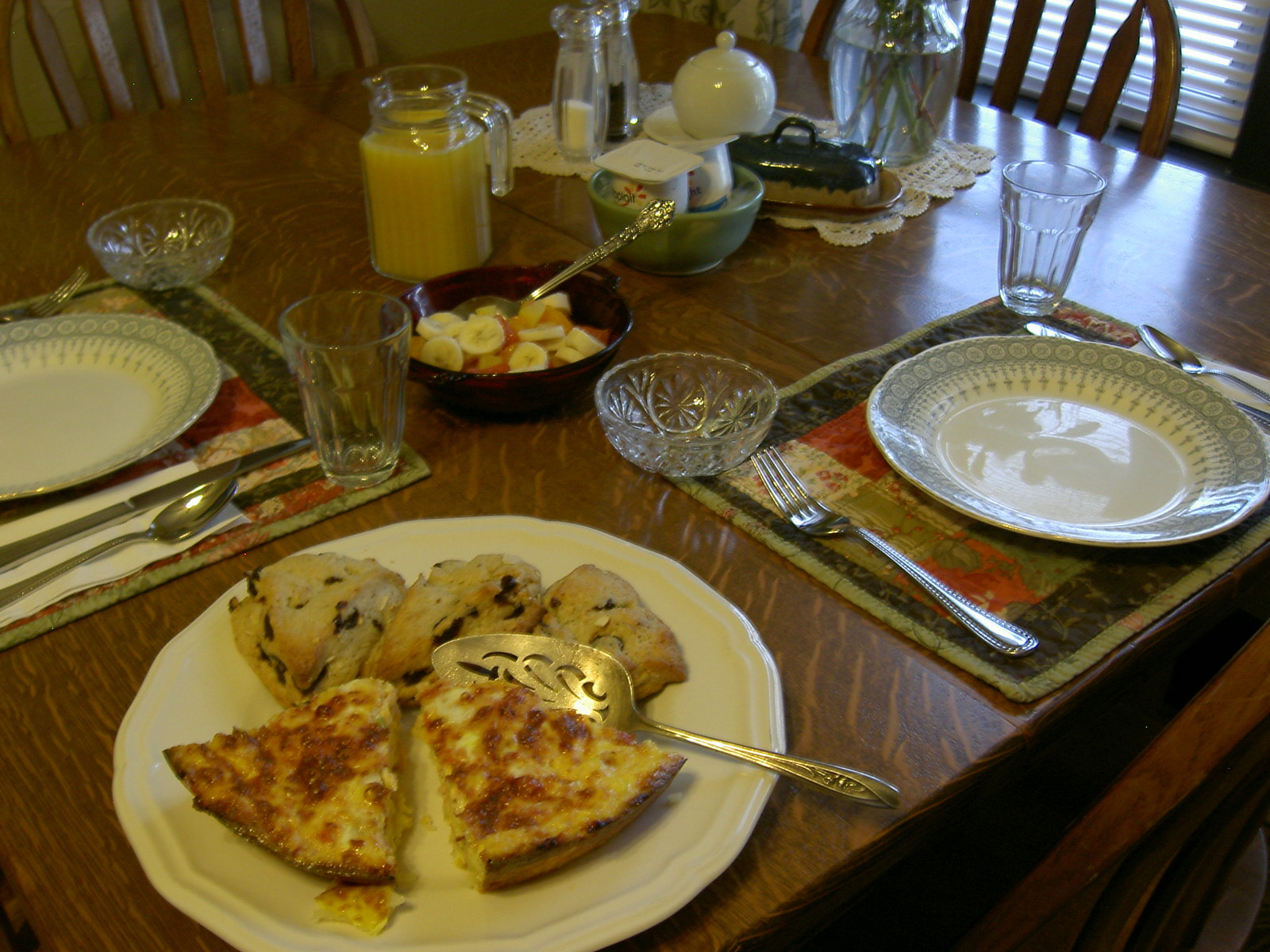 ​A typical breakfast menu at the Irish Rose

​​
Hashbrown Ham Quiche
​   3 c. frozen shredded Hashbrowns

   1/4 c. Butter, melted

   1 c. (4 ounces) shredded Pepper-Jack cheese

   1 c. (4 ounces) shredded Cheddar or Swiss

   1 c. (4 ounces) diced fully cooked Ham

   3 Eggs

   3/4 c. Half & Half

   1/4 tsp. seasoned Salt

Press hashbrowns between paper towels to remove excess moisture. Grease a 9 inch pie plate with 2 tsp. butter. Press hashbrowns into bottom and up the sides of plate. Drizzle with remaining butter.  Bake, uncovered, at 425 degrees for 20 -25 minutes.

Combine cheeses and ham; spoon into crust. 
In a bowl, beat the eggs, half and half and seasoned salt; pour over ham mixture. 
Reduce heat to 350 degrees.*  

Bake, uncovered, for 45-55 minutes or until a knife inserted near the center comes out clean.  Let stand 10 minutes before serving.

YIELD:  6 servings.   *at 5400 ft. elevation, I bake at 365 for 45 minutes.